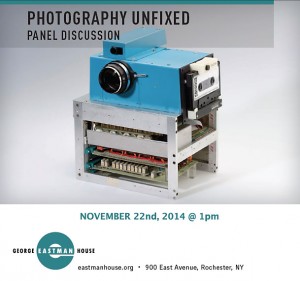 I love the title of this panel which I'm participating in at Eastman House:
Saturday, November 22nd/14 starting at 1pm.
What will a curator, photo-editor, photographer and the engineer who invented the first digital camera have to say about the state of photography today?
Should be interesting but I'm just as curious to know what comments will come from the audience in Photography City – Rochester, NY.